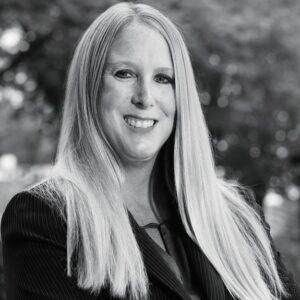 Suzanne M. Smith is a graduate of the University of Albany and Seton Hall University School of Law. She has been practicing law for almost 20  years, and in that time has established herself as an excellent litigator in criminal defense, personal injury and Workers' Compensation matters.
A large part of Suzanne's practice is dedicated to Workers' Compensation matters and personal injury cases, and her skill as a negotiator proves most beneficial to our clients.
Additionally, Suzanne's expertise in criminal and municipal cases brings to the firm's clients a further advantage in endeavoring to secure favorable decisions.
In addition to her work as a partner in Cillick and Smith, Suzanne is a member of several associations in an effort to enhance her professional development and stay on top of the ever-changing issues and legislation within the state.
Suzanne's membership's include: Trustee, Bergen County Bar Foundation; Bergen County Bar Association (BCBA); Past Young Lawyer's Trustee, BCBA; Past President, Young Lawyer's Division, BCBA; New Jersey Association for Justice; New Jersey State Bar Association, and Women Lawyers in Bergen County.
When she's not in the courthouse, Suzanne can be found on local sports fields. She's also a member of her hometown's recreational soccer board and junior wrestling board.
Suzanne was featured in Bergen Magazine's September '20 issue for her personal injury law work.