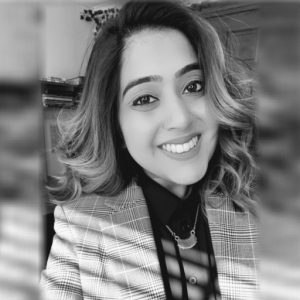 Toral D. Patel received her Juris Doctor from New England Law | Boston. While in law school, she held numerous notable internships including being the first intern to the first Indian-American Judge in Massachusetts, the Honorable Sabita Singh, at the Massachusetts Appeals Court.
She also held a position as a Student Prosecutor at the Middlesex District Attorney's Office in Massachusetts. Toral served as the Vice President of the South Asian Law Student Associated in her second year and the Evening Liaison in her third year.
Toral completed her undergraduate studies at Simmons University, where she majored in Political Science and Business Management.
Toral's membership include: New Jersey State Bar Association and the South Asian Bar Association of New Jersey
When she's not in the courthouse, Toral's interests and hobbies include social justice, women's rights, history, cooking/baking, reading, and yoga.